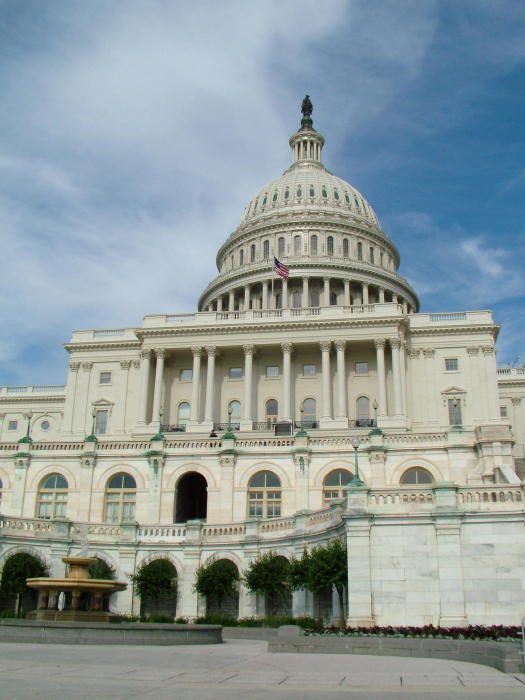 This past week, the New Mexico House of Representatives passed a bill that would grant legal recognition and protection to gay couples under the title "domestic partnerships." The bill now passes to the state Senate, which has a strong Democratic majority (24 - 18). It is unclear how the Senate will respond, but New Mexico governor Bill Richardson has pledged to sign the bill if it comes to his desk.
Meanwhile, today in Maryland, bills to legalize gay marriage were introduced in both houses of the state legislature. Nine senators and forty representatives immediately signed on as co-sponsors of the legislation, but that won't be enough to see the bills passed.
Gov. Martin O'Malley and House Speaker Michael E. Busch have said that they prefer civil unions. Senate President Thomas V. Mike Miller opposes both same-sex marriage and civil unions.
O'Malley, Busch, and Miller are all Democrats. Under their leadership, this legislation may be as good as dead. Still, it will be interesting to see how this plays out.
Hat tip:
Box Turtle
Bulletin